Jan 23, 99 midnight Wash. DC-- PETITIONERS and LETTER WRITERS -
Your Petitions (Fire Starr) and letters were delivered into the 3 Senators hands that were still there 5:30 -6:30pm Sat (23rd): Gorton, Jeffords, + Grassley- the crucial material to the crucial swing votes at the crucial time (+16 other SENATORS.). Gorton was going home so may peruse it on his ride home. cont- (Page Down 2 pages)
More links below (Fone + fax # + adrs for all Senators, Congress + House Jud Com, Why Clinton is Hated, Why Clinton Lied, Sins of Press, Salon Mag, Fire Starr Petition, Appeal + Letters to Congress, Links to Organizations + News Pages )
OTHER ORGANIZATIONS + NEWS OUTLETS
---
CONGRESSIONAL CONTACTS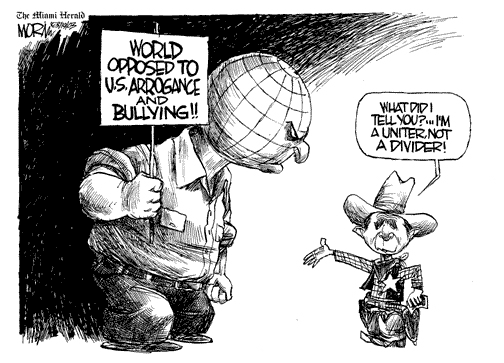 SENATE DEM + Liberal Current Repub Fax List- 1/2001 Ashcroft E-mail: GORE Campaign

- (Nashville)

E-mail: Resident Bush

- (White House)

SENATE DEM Mass E-mail (see StopAshcroft)

CONTACTS for ALL CONGRESS: #'s, faxes, addresses, and e-mails; Judic Com. below CONTACT PRES. ELECTORS (College)


REST of SITE is CLINTON ANTI-IMPEACHMENT (now word doesn't sound as bad)


LIST of ALL SENATORS:- (PFAW)

SENATE REPUBLICAN MASS E-MAIL 29 Leaders, Liberals, Senate JudCom + 2 Dicey Dems + Hastert: . Tell em YOUR views, but remember e-mail is VERY disposable, 1 fax is worth 100 e-mails

E-mail Republicans: on Judiciary Com (inc. Barr); PROSECUTORS of Senate Trial (8 of 20) faxes better: they've been ignoring e-mail for 3 months e-mail now, Tell Hydes' 13 evil dwarves how you feel

FAX LIST for 29 REPUB SENATORS- Leaders, Liberals, Judiciary Com (sequential + pastable), seperate home district list (complete contacts below)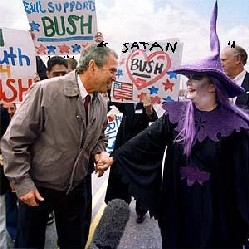 House Judiciary Committee Republicans: phone,fax,e-mail list of MANAGERS
E-mail Dems: on House Judiciary Com (11 of 15)
Judiciary Committee Democrats: phone,fax,e-mail
Impeachment Voting House Swing Repubs + Traitorous Dems w CONTACTS
FAX LIST Impeachment Voting House Repubs + dems- Blast fax the fools, ind. list also at bottom
E-mail: President Clinton (President@whitehouse.gov) Haters lay off.
Seperate List of Repubs- Senate Leaders + Swing Liberals, Worried Repubs, Dicey Dems, House Supporters of Censure, (end of main page)

WE WERE INFECTED & SENT OUT WORM: W32/Sircam.worm OLD- Oct 2001
---
STM pres. Mike Snow did a Live streaming audio Internet TALK show with conservative Seattle talk show host John Carlson + WA Repub. Gov candidate Jan 12, 99 for. 45 minutes. To listen go to ... www.talkspot.com (center of far-right "thought")- not up now
Jan 23, 99 midnight Wash. DC-- PETITIONERS and LETTER WRITERS
Your Petitions and letters were delivered into the 3 Senators hands that were still there 5:30 -6:30pm Sat (23rd): Gorton, Jeffords, + Grassley- the crucial material to the crucial swing votes at the crucial time. Gorton was going home so may peruse it on his ride. Grassley started making apologies as we left and he locked up: "There was no conspiracy. We never got into a room and said, 'we're going to get the President' ". I said, "Yeah, but I bet Delay + Gingrich (+Lott) did". "Oh, that was over there." (the unruly children of the House) "Come on Senator, you could have stopped this right off the bat". The Repubs are looking for cover now that this might evaporate into a dirty hangover. Credit to Chuck for spending 10 min. debating with the opposition. Once in the linked Hart/Dirkson Senate Bldg., you can't leave late- all entrances are locked and the guards evaporate- there was an empty office and considered setting up shop- new Senator from Puerto Rico or Palau? Petitions and dozens of letters were in inch thick bound semi-prof document: CITIZENS' LETTERS to CONGRESS and PETITION SIGNERS to STOP the MADNESS, Stop the Impeachment Witchhunt Internet Org- Maui--Dallas--R.I.--Wash DC; Available for $15
[--Jan 26 10 more petitions were delivered Mon to remaining swing Repubs (Chafee,McCain, Collins,Snowe, Warner, Dominici, Stevens, Specter, Lugar, + Hatch), mostly to Chiefs of Staff, with a 5-30 minute lecture on the suicidal nature of this endeavor. (see "Latest News").
---Feb 5- Another 6, with 10 pages more of petitions and letters, were delivered to newly cautious Senators- Richard Shelby-AL, Spencer Abraham-MI, Rod Grams-MN, Gordon Smith-OR, Ben Nightlight Campbell-CO, + demonic democrat Russ Feingold (devil made him do it) Feb 4 + 5th. Several key Dems recieved them as well: Kerry, Reed, Mink, Kennedy, + Delahunt. Thanks to Democrats 2000 for copying assistance. What got into Russ? "We don't know", said his staff ruefully as they admitted that there were more than a few irrate calls (Madison is somewhat to the left of Berkeley and Beijing). I still am amazed that there wasn't one Republican Senator with the guts to stand up and say "This is a mistake + we're not going to do this", which would have caused at least 5 others to take a stand... but the Republicans have shown themselves to be without spine or sense... and will pay for it in 2000.
NEWS AND OBSERVATIONS- Feb 99 w links to some Newsletters: Steele's steel, Flynt's burglarized?, Starr Wars, Monica Mouths Off, Juanita Broaddrick Crawford, Dimming Starr, AQUITTAL, Petition Delivery, View fm Senate Gallery, Senate Dance, Fictions about Perjury, Starr in Chamber, Money for Nothing (most info in last 2 months is here)
___________________________________________________________________________________________

Appeal to Republicans + Address to Congress: best sent letter Sept 10-20,98
Why Clinton Lied:Media firestorm; Stenanopolous's + Panetta's betrayal
Sins of the Press: Lazy, lame, slanted coverage has been the rule; Better if it's an even battle, so let's give Clinton a handicap: guilty until proven innocent
Historian's statement 400 historians inc. Arthur Schlesinger, Dorris Kearns Goodwin, Garry Wills, signed a statement that impeachment proceeding were "ominous, dangerous, undermining the Constitution."
Cancer on the Presidency: Starr (Aug): Unfairness of Special Prosecutor statue and Starr's actions
---
Clinton's offenses are personal and minor: They are NOT related to government and so are NOT IMPEACHABLE (
Republicans know this but are pressing forward only because of imagined political advantage
No one in American history has been so thoroughly and unfairly investigated as Bill Clinton, yet they have to resort to a private seksual* relationship to bring him down ...*stupid kiddie software
Ken Starr is a obsessive extremist who's massively abused his power (financially destroying dozens of innocents); just forcing the Secret Service to testify might get some President killed; and is close to treason.
This witchhunt has been fueled for 5 years by $12-15 million from right-wing millionaire Richard Mellon Scaife and the Bradley Foundation + their funded "legal" foundations, several of which Starr belongs to: he was helping Paula Jones before he was appointed
The release of transcripts, video, and tapes from the grand juries is a shocking unprecedented violation of law, rights, privacy, and decency... and solely designed to smear Mr. Clinton and embarrass him out of office
80% of Congress could be impeached by these standards: Henry Hyde set a married woman with 3 kids up as his mistress for 2 years and destroyed a family. Bob Barr, Livingston, and many others have had multiple adulterous affairs.
The world still trembles at the edge of a financial precipice, Russia could go Communist or military in some violent coup, India and Pakistan are close to nuclear war.... and the Congress only worries about whether the President touched a brest*.
The Press has pumped this story irresponsibly to sell papers, mags, and soap; the Republicans have exploited it for cheap political advantage, the Supreme Court has used it to dangerously encroach into the Executive; Monica, Linda + Lucianne have tried to make millions off it; Ken Starr has become a grand inquisitor unseen since Joe McCarthy; Everyone has acted badly
This whole process is insane- we are crippling ourselves for no good reason before our enemies- impeachment will take 6-9 months and may cause us to enter the new millennium in a crushing Depression
But you the people have the power to STOP THE MADNESS The Congress WORKS FOR YOU.They HAVE to listen to you. You aren't a helpless couch potato in the television parade of the future.
Contact your national (29 SWING MEMBERS at BOTTOM) Republican Senators + Reps and tell them that if they vote for impeachment or conviction; you will not vote for a single Republican- when they realize the benefit is negative, they may finally end this.
STOP THE MADNESS~~~~~~~~~ ~~~~~~~
212-894-3704 ext.4633~~~~~~~ http://msnoh.tripod.com
~~~~~~~~~~~~~~ stopimpeach@hotmail.com
Checks payable to STM~~~~~search "fire Starr" on Yahoo
Contributions and volunteers welcome
______________________________________________________________________________
To STOP this Impeachment Process at Every Level
To Produce and Run Radio,Television, + Newspaper Ads
To Picket Congress and Contact + Pressure them to STOP THIS MADNESS
To petition Janet Reno to FIRE Ken Starr and to get him DISBARRED - He thinks he's going to prosecute Clinton after he's removed from office!! His serious abuses of power dwarf Clinton's.
Sign Petition below to get on E-mail List
---
Dear Ms. Attorney Gen. Reno,
We believe Ken Starr has massively abused his position. He has:
---Repeatedly leaked grand jury testimony (a felony), violating his sworn legal oath; then enclosing all that graphic testimony in his "report" knowing it would be released by a partisan Judicial Committee
---Endangered every President's life by forcing the Secret Service to testify- a stunning breech of security
---Tortured and impoverished innocent people for years with endless fishing trip subpoenas and endless grand juries in a desperate effort to find anything to hurt Mr. Clinton
---Ignored state and federal wiretapping crimes against Linda Trip, perhaps protecting her from them
---Wired a "friend" to get incriminating seksual* evidence, like a sleazeball divorce lawyer.
---Conspired with Jones' lawyers and anti-Clinton groups (even before he was appointed!) to ambush and entrap the President in his deposition
---Broken the sacrosanct attorney/client privilege by forcing Clinton?s lawyers to testify. Then threatened Hubbell's lawyers with prosecution for doing their job
---Helped jail Susan McDougal for years and trumping up tax charges against Web Hubbel to force them to incriminate Clinton, even if it was a lie; Maliciously prosecuting Julie Steele because of her inconvenient story
---Bullied and threatened prosecutors in Arkansas to prevent any prosecution of David Hale (the only real witness against Clinton's friends in Ark) for his many crimes; Ignored evidence that he might be lying to save himself + that he'd been paid off.
---Cruelly forced a mother to testify for days about her promiscuous daughter's seksual* affairs
Intimidated, falsely imprisoned, + prevented Monica Lewinsky from calling her lawyer when there was no real crime
---Criminalized a simple consensual affair, something that should send chills down the spine of every American: "He who is without sin...."
---Actually suggested that Clinton's trying to prevent his lawyers or the Secret Service from testifying (or anything that challenges his authority) is an impeachable offense.,
---Blithely ground the American government to a virtual halt (while India + Pakistan where playing chicken with nukes, the President's secretary spent a week in grand juries),
---Prepared not a report to Congress, but a salacious character-assassinating argument with conclusions + recommendations (surprise: Clinton should be impeached)
---Acted with an arrogance, abusiveness, carelessness, obsessive zeal, and cruelty unseen since Joseph McCarthy
Even a few of these abuses would warrant dismissal, taken together we believe Kenneth Starr should go to jail. At any rate, it is long past time to FIRE HIM. He's accomplished his mission: to damage Mr. Clinton- not by any real crimes, but with trash. The very idea of a permanent special prosecutor- endlessly hounding the President even as he's employed by him, is monstrous. You made a grievous mistake in authorizing Starr's inquisition on the Lewinsky affair, Ms. Attorney General. It's time to rectify it.